Live the Life that You are
JAZZED to be Living!
Make your business FEEL good!
In this 12-week online Masterclass, you'll learn to apply your Spirit's deep intelligence to the practical matters of owning and operating a business. You'll discover WHO your business is, and how to work WITH it to achieve the prosperous results you desire. Join us October 2nd!
Live the Life that You are
JAZZED to be Living!
Mindful Change is about melting away the invisible barriers that keep you stuck…
Just out of reach of the kind of happy you long for
In relationships that aren't loving and supportive
At an income bracket below what you want
In a job you don't like, or maybe even hate
Wondering if there's more to life
Uncertain of your purpose
Overwhelmed, anxious, stressed, or depressed
If you experience any of the above, there is a solution.
<iframe src="https://player.vimeo.com/video/187911560" width="400" height="300" frameborder="0" webkitallowfullscreen mozallowfullscreen allowfullscreen></iframe>
What Creates the Limits?
We all have limiting beliefs.
The beliefs you use to make the majority of decisions in your life formed before you were ten – and many of them had solidified before you were five!
How many logical three-year-olds do you know who have a vast array of worldly experience to draw on?
Have you ever questioned the beliefs you use to make decisions?
What happens if you hold the belief that people with lots of money are corrupt at the same time that you believe that having more money would make your life easier?
Are there beliefs you accepted, such as someone saying that you're not good at something, that aren't true? Maybe you simply needed time to develop physically, or you could have learned the skill through a different style of teaching, but you didn't know that back then?
While Mindful Change helps with many problems, you don't have to be struggling to benefit. Sometimes limiting beliefs keep things at "okay" instead of letting you move into "wonderful!"
Getting Unstuck
If you're ready to embody success, live with purpose, feel fulfilled, face problems without wavering, understand yourself and others, and enjoy the rewards of your lifestyle, I can help.
Through Mindful Change, I help people bring to life what they admire, aspire to, and hold dear while helping them walk through fear and limitation with strength, knowledge, and grace.
If You're Intrigued and Would Like More Information, You Can…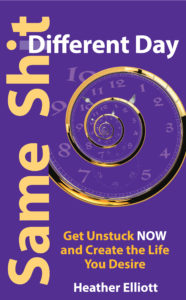 Get two free chapters from my book, Same Shit Different Day, that'll help move you toward a life that makes you happy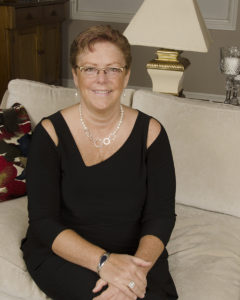 Sign up for a 30-minute consultation where we see if we're a good fit to work together, find, and melt away your limitations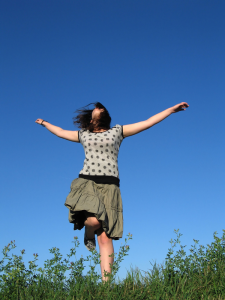 Take the 10 Day Challenge and uncover your biggest mindset blocks