How exciting! I've just come back from Florida after participating in The Millionaire Mindset Retreat – created and delivered by Fabienne Frederickson.
There are many books that deal with money mindset – they're good at explaining things but weak on actually getting you to make the necessary shifts in your thinking.
Retreats like this allow you to get into the right mindset to play a bigger game. Doing this work enabled me to gain clarity on what is needed to play a much bigger game. Very cool stuff!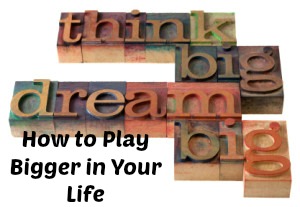 What was exciting and validating was realizing that the work we do here with the Mindful Change process actually prepares the mind for abundance. The foundation of abundance is self-worth, self-respect, personal confidence, personal security, self-love and a feeling of competence. It also comes from the removal of limiting fears, beliefs, attitudes and expectations around money or what you can achieve in life.
Playing a bigger game begins with dreaming a bigger dream – one that is a little scary – so it's outside of your comfort zone.
What separates this from just a dream is your commitment to take action on it. In the last newsletter, you had the opportunity to share your plans and dreams for this year. Now I invite you to become REAL. What are you willing to COMMIT to?
It's a different energy because committing means creating a plan and taking action. Action is where the rubber hits the road…
My vision for next year is to grow the business – to more than double it over the next year and, in the process, develop a client base and serve people across the globe.
And here is what it's going to take to bring that dream to life. First, I will place my focus on marketing – capitalizing on social media by working closely with Lisa Larter. We're going to work on getting my message to people around the globe.
Second, I have engaged a Book Coach, Judith Briles – someone with a lot of experience in writing, publishing and marketing books. She will be an accountability buddy as well as a coach – helping with this project, showing me the ropes and ensuring that my book is ready for sale by June, 2014.
Third, I am going back to school – The Client Attraction Business School – to learn how to build the foundation of a business so that it can grow. I have never grown a business before – but there are people who have mastered that process. I'm going to learn from them and will implement their philosophies.
So what is that slightly scarier goal that you are willing to commit to? And what are the steps you need to commit to in order to make that happen? Share them in the comments and take the first step towards making them a reality.