January is a beginning for many people. It's the start of a new year and an opportunity to create and experience more.
Taking the time to prepare for your year is so important. You have likely made New Year's resolutions in the past but becoming an active and purposeful creator of your world is several notches above that! In this blog, I'd like to share with you how to do this.
It's a habit you need to develop because we were not trained to be this way. So, in the beginning, you will have to force yourself to do it; after a while, creating your future becomes a habit you execute as a natural part of your existence. Try it – it's amazing how much control we have to affect our future merely by paying attention to it!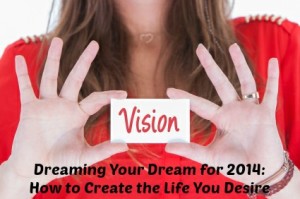 My process is actually a little bit different than many others so I will share with you what I do in the hope that it will inspire you to create your own system.
You've perhaps heard me speak of vision cards – a picture of your goal on one side, a comprehensive description of it on the other side.
Deciding on my vision cards for each year is a 2-step process.
It begins by reviewing my vision cards from previous years, acknowledging the things that have manifested and revisiting the ones that didn't.
Some of my goals are too big to be realized in just 1 year so I keep those cards; those goals that have manifested I put in a different place reserved for those that I've realized.
Vision cards go in a book that I can keep with me at all times. I look back on it frequently throughout the year to remind myself where I'm going and what I desire to experience. These bigger visions are the thoughts that create my days, weeks, months, and year, unfolding the journey that will move me forward.
Having reviewed the vision cards for the larger goals in my life, I focus on the year ahead. In my inner vision, I'll begin to see the things I can accomplish this year that will move these larger goals forward. It's my intuition that speaks to me – my heart opens on the year ahead and images flood into my mind showing me all of the possibilities.
I make my vision cards from these images and put them in my book with the other cards that hold the bigger vision.
My intuition is closely linked to these bigger dreams and it knows my ideal pathway that will unfold the bigger dreams for me. It's always perfect and I trust it completely!
Goal setting is beyond the left-brain activity that our society has taught us. It can be combined with right-brain activity that will link you into the ideal FLOW of your life and its potential. Goals that are set in this way most often manifest easily and effortlessly.
Tightly linked to this idea is learning to live your life more intuitively rather than logically. There are plenty of programs, books, and teachers out there who can help you connect into your intuitive capabilities.
Doing the Mindful Change work also contributes to that ability. As you resolve old limiting mindsets and emotional baggage, your connection to your intuition naturally improves and your ability to pay attention to it strengthens. Furthermore, it removes any blocks that may have been limiting your ability to manifest your dreams and vision cards.
May 2014 be your best year ever!