Do YOU have a desire to be a Better Communicator?
Have you ever been misunderstood?
Have others ever reacted to what you say to them?
Do you have relationships with others you would like to improve?
Do you ever get frustrated trying to get your point across?
Does it ever feel like people just don't get you?
Become RESPONSIBLE for your communication.
Become an EMPOWERED and aware communicator.
Improve your relationship with EVERYONE.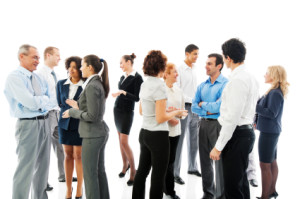 Communication is at the core of relationships and yet we have not really been taught how to do this well.
"Did you know that 90% of the problems in relationships come from poor communication?
We all learn to speak; great emphasis is placed on grammar and diction, forming clear statements that others understand. But very little time and effort is spent on the Art of communicating.
As a result, the majority of people are poor communicators even though they may speak very well.
This workshop focuses on the ART of communication.
YOU will learn about and practice the following:
Listening so that we 'hear' what the other person is saying
Communicating a message in a way that encourages the other person to hear
Challenging another's behaviour/attitude appropriately
Being assertive rather than aggressive or passive
Speaking up at the right times
Challenging the right things
Understanding ourselves – what we're feeling, what we're thinking
Taking what we understand and turning it into a conversation
Speaking from a place of respect – for self and for others
Shifting out of reactive emotions
Resolving conflict rather than building a case against another person
and MORE!
Whether you are an individual who wants to communicate more effectively or part of a couple, team, family, group, business or organization, these skills are essential to building excellent relationships with one another.
Contact me today for more info
heather.elliott@bellnet.ca!
Presenter: Heather Elliottt
My name is Heather Elliottt and since 1995 I have helped HUNDREDS of people including couples, groups and teams overcome relationship issues. In the past 7 years, I have focused on the area of separation and divorce. My services include: Relationship Coaching as well as the Design and Delivery of workshops geared to helping others grow past relationship problems of all descriptions.