Are You Ready For:
Faster, more permanent change for your clients?
The opportunity to change your own life, too?
In-depth training that gives you faster results and more referrals?
Income potential of $4500/week ($202,000/year) while working 3 days a week?
A thriving practice without all the overhead?
If you answered 'yes' to any of the above questions, you're ready for Mindful Change training and certification.
New Course Starting September 2015!
What is Mindful Change Training?
The course itself will be ten months long, two Fridays each month, from September 2015 – June 2016.
Lessons include teaching modules, observation of demos, hands on experience, practical exercises and group discussions.
Between sessions there will be application of material learned, homework as well as reading assignments.
Why Mindful Change Training?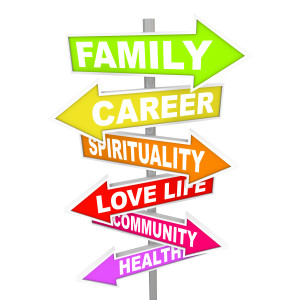 Let's face it, sometimes you feel limited with the techniques you use because there are obvious gaps where they just don't work…or they don't work well enough or all the time.
And we all want our clients to get results — not just okay results, but fast and great results.
Because Mindful Change training is more in-depth than other programs, it makes life very transparent. You'll understand your clients' lives and problems quickly. And you'll understand your own life and problems better too!
In fact, Mindful Change processes have a success rate as high as 98%!
If you currently work in a field helping others — a teacher, counselor, psychologist, therapist, social worker, Life Coach, personal success consultant, or you recognize yourself as a healer — six-months of Mindful Change training and earning your certification can take you to the next level.
"Taking this course was like a journey to the core of my soul. It has taught me a ton about myself, allowed me to shift issues I didn't know I had, and most of all, taught me to not judge others because every behaviour that people exhibit has a reason/cause behind it. I really look forward to helping others heal and become the best person they can be through the Mindful Change process." ~Lynn McDaniel, 48, Ottawa

"Heather is brilliant and very effective as a therapist, as a teacher, as a coach – a true changemaker. She has had a profound and positive influence on me. Not because she is experienced, not because she is compassionate, not because she is a business leader or gives good advice – all these things I learned about her by being a part of her training course. She has helped me because Mindful Change works, her process of re-wiring the brain to overcome limiting beliefs simply works wonders. If you are a rational thinker or just reluctant to therapy or coaching like I am, I want you to know that Mindful Change is YOUR answer. And you can't change your mind on your own – let Heather be your guide, and WOW! Before Mindful Change, I was stuck in a loop, I accepted parts of myself that I did not like, as though it was just me and I didn't have a need to explore or change anything. I'm very happy to have met Heather and participated in Mindful Change – it is unique, it is extraordinary. Today all aspects of my life and relationships have improved. The joy in me has been unleashed, and I remain grateful, happier and eager to change my mind, and to do it often." ~Tricia, Ottawa, 36

"The Mindful Change Training is worth it's weight in gold. I'm a business consultant and needed tools to support my clients in their emotional well-being, that's why I took the course. It turns out the course was a huge benefit to ME. It's improved my relationships, increased my income, and improved my overall quality of life significantly. Every business person looking to increase their income and improve their quality of life should take this course!" ~ Ashley Ryan, Ottawa, Canada, 33
For more information:
Please fill out the form below and Heather Elliott will get in touch! Or call her at 613.601.1083.
"If you do things well, do them better.
Be daring, be first, be different, be just."
~Anita Roddick