Staff, clients, or partners…relationships make life fun and rewarding or miserable and draining.
At work, do you ever experience…
You love your business, but staff drama, miscommunication, motivation, and incompetency makes you wonder if it's worth it.
You have a business mission, but you're the only one who pays attention to it.
You spend so much energy dealing with staff problems that your creativity and leadership suffer.
You land big clients, do a great job for them, and then struggle to get them to pay for your services.
<iframe src="https://player.vimeo.com/video/191415997" width="400" height="300" frameborder="0" webkitallowfullscreen mozallowfullscreen allowfullscreen></iframe>
You create a plan with a client, bring it to life, and then realize that you and the client had different visions. The time and money those types of miscommunications cost you hurts.
Your business partner tries to micro-manage every detail or takes the opposite approach and doesn't care about details at all.
Some days it feels like life would be easier if everyone would go away and let you work in peace…but you can't tell your customers to go away and still pay your bills.
What You Need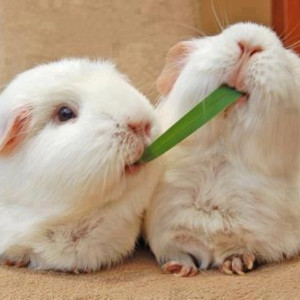 Staff who support you and make things run smoother
Clients who appreciate your work
Strong communication skills
A business partner who shares your vision and work ethic
To understand your role in each type of relationship in your business and life
"A single session with Heather transformed my attitude towards work and helped me take my company from near-death to our best year yet in terms of sales and profits. AND she made "work" fun again."
~Ryan Murdock, online business owner and travel writer www.ryanmurdock.com
Sign up for a Mindset Assessment where you'll learn life-changing tools for happier and healthier low-stress relationships.
What relationship coaching does for you, your business, and your bottom line:
Helps you read your staff, clients, and business partner.
During coaching, you'll learn how to see and understand the motivations of others. You'll learn to catch something that isn't right, even if other people say everything is 'fine.' You'll use your newfound communications skills to get to the root of the issue without spending days or weeks in frustration over your partner's actions or inactions.
Dissolves old patterns.
Coaching helps get rid of unsupportive and negative patterns in your relationships. Staff work together to avoid drama, instead of creating it — no more sabotaging income and business growth!
Gives a renewed sense of hope and camaraderie.
You'll rediscover how rewarding it feels to work together and feel at peace, knowing you can work through future challenges quickly and without the downward spiral you've been experiencing. Everyone works together and experiences the benefits.
Helps you handle any situation with poise.
Instead of fighting or avoiding difficult conversations, learn how to handle ANY situation in the relationship – no matter how difficult it may seem. Business partners, staff, and clients will no longer hold you hostage with uncomfortable situations.
Produces amazing communication.
You'll learn to create the right environment for great communication. You no longer have to hold back, tolerate everything, or stuff your feelings. You'll learn to communicate smoothly, effectively, and positively.
Improves all of your relationships…not just the one you're having problems with now.
Relationship coaching helps all of your relationships…from children and siblings to parents, spouses, partners, friends, bosses, employees, and coworkers. Improved relationships make for an easier, better, and more fulfilled life.Relationship coaching is about moving you, the people in your life, and the relationships you share with them forward. It helps you examine where you're at and determine exactly where you want to go.
So, if at home…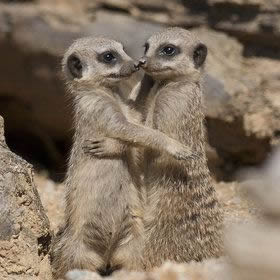 You want a happy, loving, committed, and connected relationship to someone who sees and values you for who you are.
You realize you and your partner aren't connecting the way you would like.
Perhaps there's little to no intimacy – you sleep in separate bedrooms. You see the person you once couldn't wait to be with as this 'boring' someone you share space with – more like a roommate than a partner.
You've lost that glow, that luster that used to be there with a look and a touch.
With the kids there, it wasn't as noticeable. With them gone, it's empty! You sit in separate chairs, live separate lives, and rarely share anything of any value.
There's no longer an 'us,' and you long for something more. You've talked about getting help but your partner sees nothing wrong with the way things are. There has to be more, right? Perhaps a different partner…
Relationship coaching transforms your business and your personal life!
"I started seeing Heather a little over 3 years ago and she has done what no other could do with me in 46 yrs. I am an extremely successful business woman, interior designer and mother of two; however I always felt that there was something really blocking me from reaching my true potential. I was at a loss as to how to get past it, over it, or through it – but I was determined to find a way – one way or another!

In working with Heather, my roadblocks became very visible – even within the first session. You can't fix or change what you don't know. The first step is awareness. Second step – replacing old, outdated, non-valid thought patterns with accurate, empowering ones. Mindful Change sessions helped me to do all that.

Today I feel more in control of my life, more at peace with me. I feel more confident that I can build a life I desire. I am calmer in relationships with others – able to understand them better – I'm more compassionate and open to them than ever before. This allows me to begin to build a relationship to a partner that I desire to experience. I have also achieved career success that tops what I had already achieved, and I possess a calmer attitude towards my life."
~P.S., Television Personality, Business Owner, Mother to 2 fabulous children!
Sign up for a Mindset Audit where you'll learn life-changing tools for happier and healthier low-stress relationships.