Are You Ready For:
Faster, more permanent change for your clients?
The opportunity to change your own life, too?
In-depth training that gives you faster results and more referrals?
Income potential of $4500/week ($202,000/year) while working 3 days a week?
A thriving practice without all the overhead?
If you answered 'yes' to any of the above questions, you're ready for Mindful Change Training.
Why Mindful Change Training?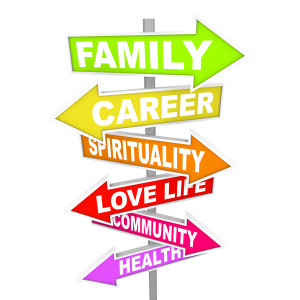 Let's face it, sometimes you feel limited with the techniques you use because there are obvious gaps where they just don't work…or they don't work well enough consistently.
And we all want our clients to get results — not just 'okay' results, but fast and great results.
Because Mindful Change Training is more in-depth than other programs, it makes life very transparent. You'll understand your clients' lives and problems quickly. And you'll understand your own life and problems better, too!
In fact, Mindful Change processes have a success rate of over 98%!
If you currently work in a field helping others — you're a teacher, counselor, psychologist, therapist, social worker, life coach, personal success consultant, or you recognize yourself as a healer — six-months of Mindful Change Training can take you to the next level.
Even if you just love learning, growing, and making your own life better — and you never again want to have to 'wait' for someone else to help you figure it out and change things — then Mindful Change Training is an EXCELLENT learning tool for you.
Overview of Mindful Change Training
January 2015 – June 2015
This year's Mindful Change Training session will be delivered remotely and virtually via the Internet, allowing anyone from anywhere to participate.
Training Components and Goals:
Training includes recorded webinars + demos.
You'll have weekly homework assignments to keep you consistently progressing at a rate that is challenging but fun.
There will be a live event via the Internet each week on Thursday evenings for 2-2.5 hours. We'll discuss assignments, answer questions, and help deepen the knowledge you've gained from your homework assignments.
If the homework was to view, facilitate, or receive a process, we'll discuss your experiences and questions during our weekly meetings.
During weeks 4 & 5 of each 5-week session, you'll do an exchange — meaning you'll run a process with a fellow student to get hands-on experience.
During those weeks, there will be 1 on 1 meetings with me to discuss any questions you have and to help you deepen your knowledge and skill.
The goal of this 6-month training course is for you to develop enough SKILL and CONFIDENCE in your craft to begin running processes with others (or on yourself).
Your Commitment:
Thursday meetings, online for 2-2.5 hours.
You'll complete homework prior to each of these meetings that will optimize and accelerate your understanding of the material and your ability to apply it in real life.
Some of the homework requires several hours to complete – especially in weeks 3-5 of each 5-week session when you'll be viewing demos and leading Mindful Change processes with another student from the group.
All weekly meetings will be recorded so that you can revisit the information we discussed or for those rare times when you must unavoidably miss the meeting.
Please prioritize these meetings and set aside time for them. I'm devoted to teaching you the skills you need, and these meetings are vital as they are the only discussion time you'll have.
The course contains 5 5-week sessions that span 6 months and start the first week of January, 2015. Here are your dates for each session:
January 8 – February 6, 2015
February 12 – March 12, 2015
March 19 – April 17, 2015
April 24 – May 22, 2015
May 29 – June 26, 2015
During the 5 sessions, you'll learn and/or experience:
The science behind Mindful Change — the neurobiology of change. You'll be able to explain the process to clients and other practitioners in a way that builds credibility and trust.
The process of rewiring the brain — Neuroplasticity at its finest. You'll learn what this means and how to use it to create permanent, dramatic, and lasting results.
An understanding of quantum physics and its relationship to transformation. Once you understand it, you'll be able to successfully apply quantum physics to any client issues and help them transform.
The Mind according to Mindful Change — the 'inside' of reality. You'll learn about and explore the ways that people create, accept, and live with their own issues.
The Mindful Change Process — you'll learn the step-by-step process of Mindful Change.
1 audio demonstration during each session – 5 total during your 6-month training time. The audio demonstration allows you to experience Mindful Change techniques as an observer.
Case studies. The best way to learn to is to have experience with real people. Case studies are one way to widen your experience and expand your knowledge.
Facilitating processes: You'll do 3-4 processes with fellow students and 1-2 with outside people. (1 exchange/session) This is a hands-on lab where you put what you've learned to use.
Self-processing — you'll do a Mindful Change process on yourself.
Analyzing problems to better target your work with clients. Again, this builds experience and deepens your knowledge.
Post-June Commitment:
1. Practicum: in order to get GOOD at Mindful Change (MC), it requires PRACTICE.
300 hours of MC-related work (at a minimum), building skill, seeing a variety of clients and problems, finding areas where you struggle and areas where you shine, and laying the foundation that creates a highly successful practitioner. This includes:
Hours spent with volunteer clients running processes.
Introductory conversations, pre-work, client summaries, and session reviews conducted with these clients.
Observing processes being done by others.
Contact time with Heather – about anything related to MC.
Self-processes.
Journaling — self-reflection about what you're learning, how it's going, questions that are coming up for you.
Other relevant time spent involved with this material.
Ongoing support via a Facebook group and group coaching calls. 1 on 1 Coaching calls can also be arranged.
There will be a small fee for this service depending on the needs of the group.
2.  Evaluation: suggested but not required.
For those of you who intend on working through Mindful Change, there will be:
A review and critique of an audio recording of one of your processes. You will review and critique your own process.
A meeting with me to go through and discuss your review and critique – this is a private course designed to quickly advance your skill as a practitioner.
A 2nd Evaluation is also available by request and is designed to move you even further along your path of Mastery
3.  Continuing mentorship: TBD (to be decided).
Advanced course(s) or Coaching to focus in on specific areas. If you came to the program with personal issues, and most people do, continuing mentorship can help you efficiently resolve those problems and build the needed skill to help others in an area of initial challenge, such as:
Money
Self-esteem, self-worth, self-confidence
Manifesting your world – on purpose
Relationships – how to assess and coach
Career/Business issues
Children/Families
Health